What is it about the Brunetti Oro Rocher that makes it our most popular celebration cake and the perfect edible gift for your next event?
First, our brilliant head pastry chef, Stephane Bordes created the cake from scratch right here in the Brunetti Oro kitchen. Inspired by one of Italy (and the world's) favourite chocolates, the Ferrero Rocher. The Brunetti Oro Rocher contrasts the smooth sweetness of milk chocolate mousse and a hazelnut cremeux centre with the crunchiness of a rice crispy chocolate sponge base and crushed hazelnuts. This all combines to create a flavour and textural experience like no other.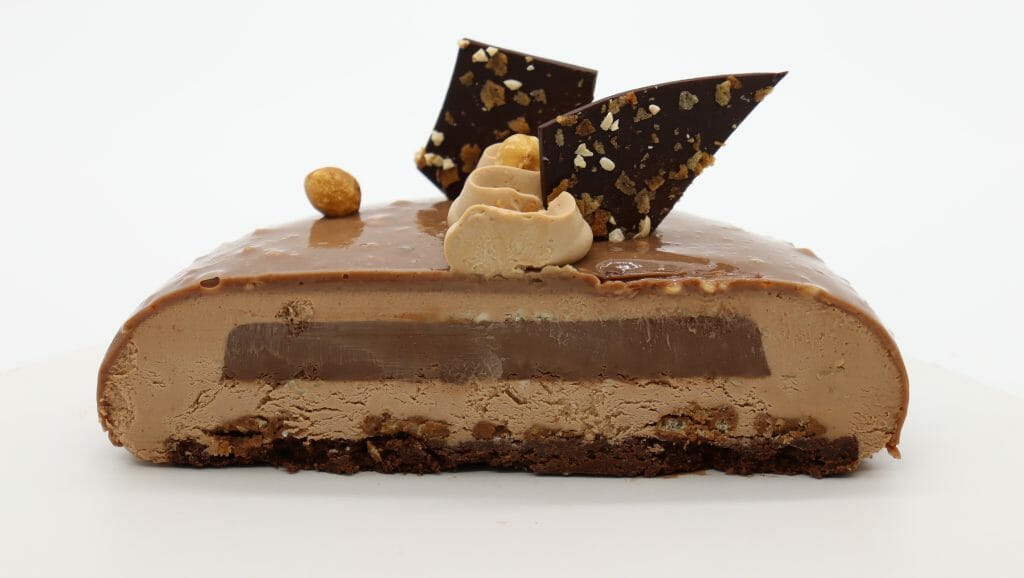 Second, ranging from an 8 portion cake to a large 30 portion, our generous size range mean that no matter whether you're sending a gift for a small gathering or bringing a cake along for a huge party, the Brunetti Oro Rocher comes in a size to suit any occasion.
Third, from baby showers and christenings to 100th birthday celebrations, you can make this cake your own with the option to include a personalized plaque and choose from a wide selection of cake toppers, candles, or perhaps a bottle of French champagne.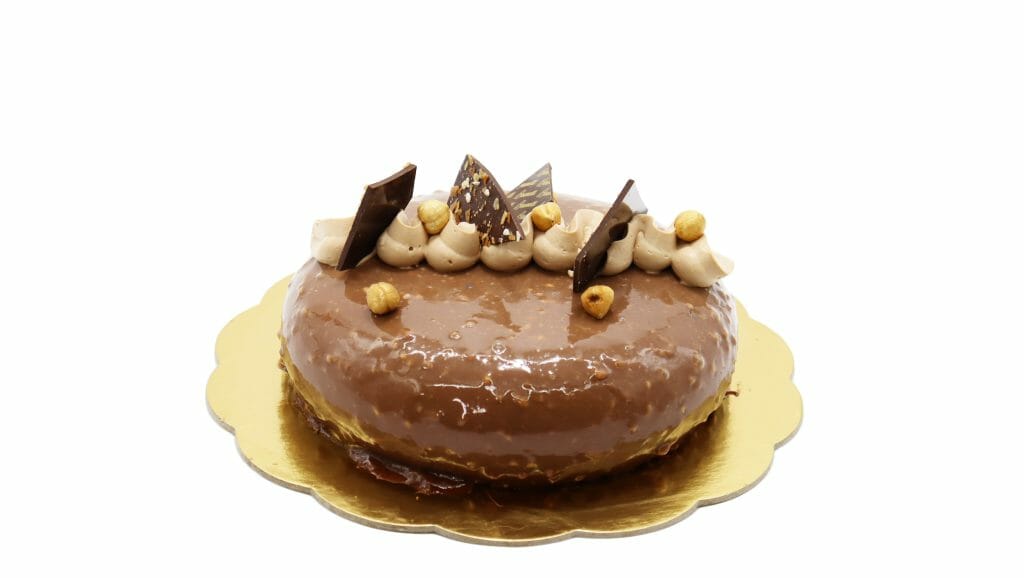 Finally, if we haven't yet convinced you, we've included the Brunetti Oro Rocher as part of our same-day delivery range. Order before 12pm and receive your cake the same day, delivered by our very own drivers. Truly the perfect last-minute gift!
*cake shape differs depending on size.
How to Order the Brunetti Oro Rocher
Order the cake via the same day cake tab, selecting your desired size and add ons.
Select delivery or pickup time and location
Pay using credit card, Afterpay or Zip
Collect/receive your cake and enjoy!
Please ensure you will be home to receive your item/s at your selected delivery time as cakes cannot be left unsigned for. In the event a delivery is not accepted by the recipient, you will be liable for all charges associated with redelivery.
Price
From $48.90
Storage
Our cakes are all made with the highest quality ingredients and craftsmanship, in true Italian fashion. For the best experience, store Brunetti Oro Rocher in the refrigerator until half an hour before serving.